Elementary School Play: "Gretchen and the Grudge"
Who knew holding a grudge could cause so much trouble? It all starts simple enough, with a borrowed sweater mishap that eventually involves Gretchen's sister, best friend and brother. Gretchen begins holding a grudge against all of them. Literally. The Grudge, who loves being held and sits on the couch next to her, invites his friends — the Moodkeeters, Peevish and Hothead, and finally the dreaded Doldrum family — all of whom hang onto Gretchen.
As she sinks deeper into the doldrums, her friends and family desperately try to come up with ways to get her back to herself. Nothing seems to work until at last Gretchen comes to a realization in a musical and happy ending: only she can be responsible for getting rid of the Grudge and all his friends.
Come and have a laugh with us!!
November 7th at 7:00 PM
$5.00 per adult $3.00 per child
Washburn District Elementary School
Last Updated (Thursday, 30 October 2014 09:31)
Senior Play: "Chasing Charming"
Senior Play
Class of 2015
Chasing Charming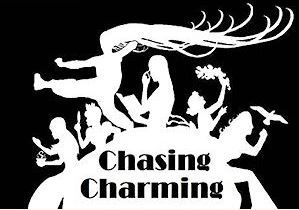 Chaos and comedy ensue when a blundering young narrator discovers that Prince Charming has been kidnapped by the evil witch, Hagragard. The narrator struggles to save her family honor while her well-meaning Fairy Godmother mistakenly sends not one, but six fairytale princesses (and Goldilocks) to the rescue.
Will a needy dragon, a score of evil minions, and big princess personalities keep this unlikely team from becoming heroes?
Admission is $5 for all.
Funds go directly to the Senior Class of 2015.
Three Performances
Thursday, Nov. 13 at Noon and at 7 pm
Friday, Nov. 14 at 7 pm
Last Updated (Tuesday, 28 October 2014 07:54)
Congratulations!!
Congratulations to both our Boys and Girls soccer teams in their victories in Friday's games.
We wish them continued success as they advance to the quarter finals!
The WDHS boys will be playing in Ashland on Tuesday the 28th at 5:30 PM
The WDHS girls will be playing Fort Fairfield here at home on Wednesday the 29th at 3:00.
The WDHS Cross Country team will be competing in the State Championship this Saturdayin Belfast!

The girls will run at 11:30 AM
(Derek Baker and Devon Maynard also qualified as individuals)
Go Beavers!!
Last Updated (Tuesday, 28 October 2014 09:57)
Senior Recognition
Washburn District High School has some of the most dedicated and talented athletes in the County.
As the soccer season comes to a close we would like to give tribute to the senior class athletes--many of whom have played all four years.
Our seniors are exemplary models of what it means to be committed to excellence and to always strive for success. We know they will go far in any endeavor that they undertake.
Congratulations on a job well done!
Michael Ericson, Alex Pelletier, Noah Farley, Kenny Irving, Cameron Bragg, Tyra Shaw, Mackenzie Worcester, Joan Overman, Mikayla Churchill, Catelyn Coulombe
Last Updated (Friday, 17 October 2014 11:38)
WDHS Soccer Games
Washburn District High School Soccer
Friday October 24th
WDHS Girls vs. Hodgdon @ 12:00
WDHS Boys vs. Jonesport @ 2:30
The Washburn school district has always taken pride in supporting our athletes, and Friday's games are no exception. Weather permitting, many of our staff will be taking their students outside to watch and cheer for our teams.
If the weather is not agreeable, but you would still like your son or daughter to watch the game, you may dismiss them—but only if you will also be at the game to supervise them. We hope to see you there!
Please dress appropriately.
Last Updated (Thursday, 23 October 2014 07:06)