WDES Art Show
Washburn Student Art Exhibition PreK- High School
Thursday, May 21
6:30-7:30 PM
Destination Imagination!!
The Washburn School District would like to wish the High School Destination Imagination team good luck as they head into the Global Compitition in Knoxville, Tennessee!
They will be competing against all the states in our country as well as 30 other countries throughout the world. This is an amazing accomplishment and a wonderful opportunity for our students.
Our students were chosen to march in with the Maine representative to represent Team Maine at the opening ceremonies!
We are so proud of you! We could learn a lot from your hard work, dedication and teamwork! Keep it up! GO WASHBURN!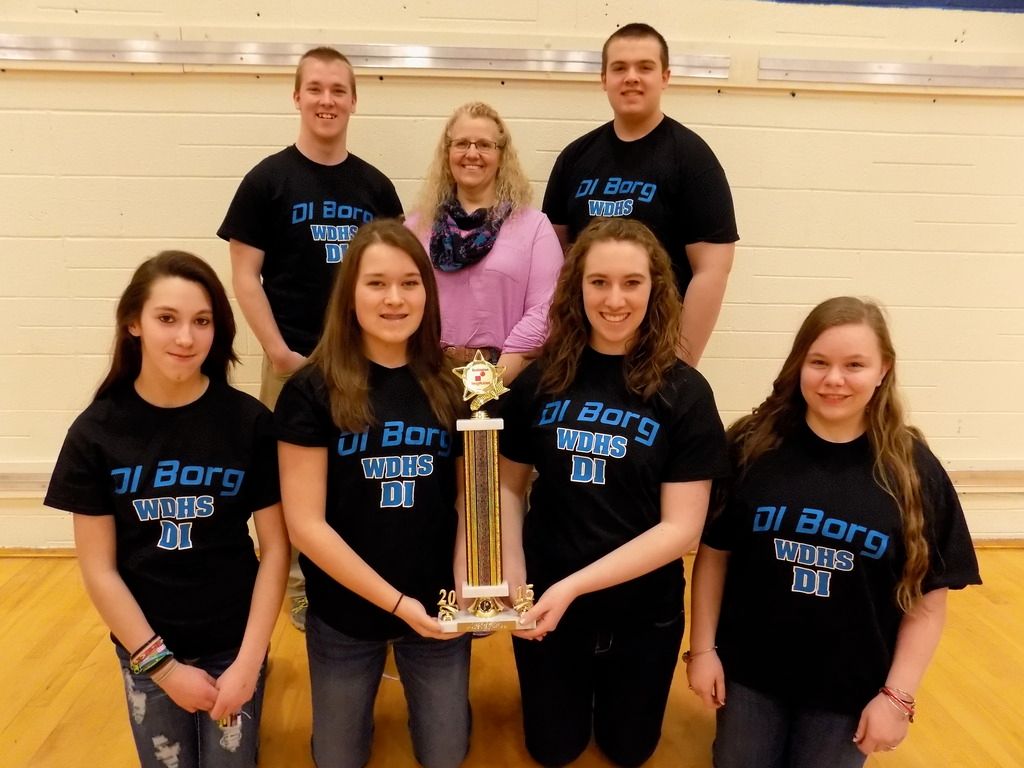 If you would like to help you can donate here

Last Updated (Tuesday, 12 May 2015 08:28)
The Senior Play
Thank you to everyone that attended the Class of 2015's Senior Play
Last Updated (Sunday, 03 May 2015 21:22)
Woodworking
The Washburn Woodworking Class and Club
Woodworking offers more than a high school credit.
Students involved with Washburn Woodworking learn valuable real world skills, tool safety, and patience while also finding enjoyment and a sense of pride in making something uniquely their own.
Last Updated (Thursday, 09 April 2015 12:00)
Automobile Detailing
Auto Detailing Service
Provided by: The WDHS Woodworking Club
Basic ($40) service includes:
Interior cleaning
Armor All
Window Cleaning
Trunk
Deluxe ($50) service includes:
Interior cleaning
Armor All
Window Cleaning
Trunk
Shampoo
*Extremely dirty vehicles will cost extra
For more information contact the Woodworking Club at 455-4501 or email Don Hanson dhanson@msad45.net
Last Updated (Friday, 06 March 2015 14:38)